The most appealing aspect of WordPress is that it is simple to use and adaptable enough to create a variety of websites. WordPress runs over 30% of all websites, according to a recent Internet industry poll and I'm sure this figure will grow as more realise the benefits of using it. WordPress is used by several well-known corporate brands, including Time Magazine, Facebook The New Yorker Sony Disney Target and New York Times.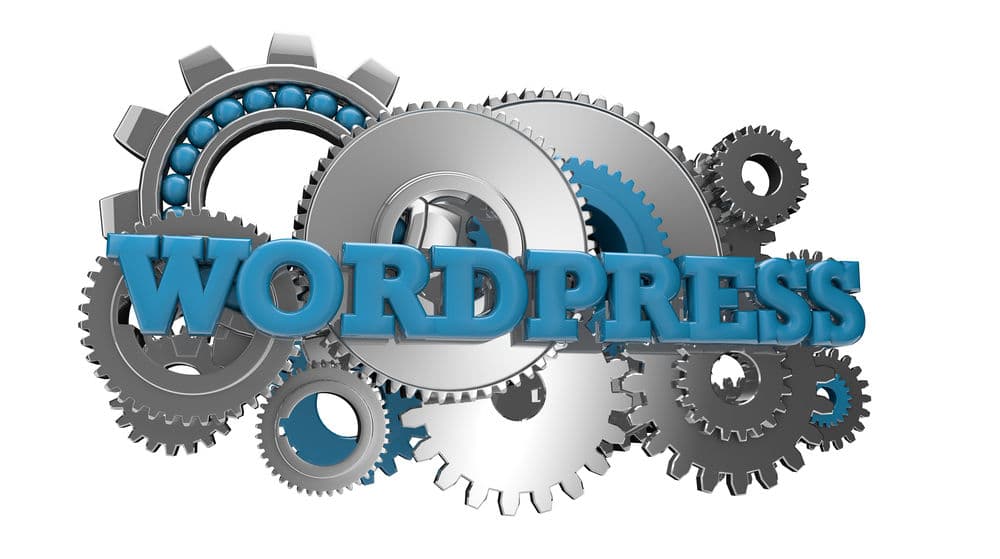 Why do I need to use WordPress?
WordPress is an open-source content management system so getting started with it is very low cost, even free! WordPress can either be self-hosted (you sort out your own web hosting) or hosted by WordPress.com. It's easy to use and there are lots of tutorials on blogs and YouTube on how to get started.
How do I choose between WordPress.org and WordPress.com?
The main difference between WordPress.org and .com is that with WordPress.org, you have to pay for web hosting whereas with WordPress.com it's free but you are limited in terms of the features available to you.
Is there support available if I need help?
Yes! The community around WordPress is very helpful so post your questions there or just search on Google. If you are good with computers why not have a go yourself, it's very easy to learn.
How to use WordPress
WordPress allows you to easily create the website you've always wanted. People often find WordPress simpler to use, but getting started can be somewhat overwhelming. A new WordPress installation comes with a default theme which is fine for most newcomers, as it provides the flexibility to customise the appearance to how you want it. Once you're more comfortable, then you may want to use a page builder theme like Divi or Elementor to take your website building to the next level.
 It's not expensive to use
WordPress does not charge for either a business or a personal website. This is because WordPress is open source and free of cost – you can easily improve its source code to create a more professional website experience with its functions and look.
Security. Is it safe?
The increased popularity of WordPress attracts more hackers to the platform. WordPress's team updates the site on a regular basis, adding new plug-ins. Users, of course, must exercise caution and only download plugins from trusted sources ideally while logged into WordPress. As a measure to ensure the site's security, the WordPress team has routinely updated CMS in line with current coding standards.
Search engine friendly
WordPress sites do rank well on Google. But it's not that Google is giving preferential treatment to the platform, it's just that WordPress make it easy to send the right signals to the search engine crawlers. Whether it's the setting of URL names, page title and description or sitemaps, WordPress makes all of this easy to do, for even the novice of users.
Mobile friendly
Having a mobile-friendly website is essential as more and more people are using their smartphones to access online content. Google has a mobile-friendly check tool and will penalise sites that don't perform well on mobile devices, by lower positions in the search results. All of the modern default themes available in the WordPress dashboard are already mobile-friendly and will pass the Google check, so it's something you don't have to give much attention to when building your first website.
Multimedia support
WordPress is great at supporting multimedia content such as video embeds, images and animations. All of which helps to create an interesting and visually appealing website. Keeping your visitors on your site is an important aspect of user engagement and this is something that can be tracked in Google Analytics.
Integration
There are many 3rd party platforms that will integrate with WordPress, with thousands of plugin developers providing an almost endless list of functionality to add to the website. Examples include plugins to create membership sites, directory sites, build email lists and eCommerce stores.
The most popular CMS
With over 75% of the CMS market, WordPress reigns supreme as the go-to choice for CMS platforms. Other CMS platforms include Joomla, Drupal and Magento.
You're not committed to one hosting provider
If you decide to self-host your WordPress site, then the choice of web hosting provider is entirely your own. If your current host is having issues or hikes the price up to a level you're not prepared to pay, then it's possible to migrate your site to a new hosting company, giving you the flexibility to vote with your feet. This is the advantage of WordPress over website builders such as Wix, Square Space, Weebly etc. Once you've built your website with them, your hosting, email AND website are all tied in and moving away is less easy.
Conclusion
WordPress is a free and open-source CMS that may be used to create any website from a simple personal blog to a fully functional eCommerce store. It's easy to get started with and get your website up and running. If you need any assistance with building your first website or crucially, getting found in the search engines, then get in contact with AWE Search Engine Marketing.